Who we are
Hepto Technologies offer high-end prominent digital solutions that transform brands and grow businesses in the digital sphere for all organizations across the globe.
View More
What do we do?
Offering cost-effective and revenue-generating services with enhanced UI/UX service, cloud design, that gives an edge over competitors.
Well Responsive UI Fit In Any Modern Gadgets
Great for Any Device
Apart from the creative and attractive websites, we create websites that adapt to any modern gadgets perfectly optimized for high-resolution displays, providing an enjoyable experience for your viewers. Responsive Web Design is crucial to bring the most seamless experience to all the visitors.
Get started now
We Offer Excellence To Our Clients
Let's make a partnership to build an online marketplace for your business by offering meticulous applications with features that are aligned with the current trends and your business needs.
Schedule A Call

Identify A Solution

Build Your Project

Grow Your Business
Best In Develop cloning Apps
Develop popular clone apps for your business like Uber, E-Commerce, etc...
Interactive Dashboard
A robust and intuitive dashboard to monitor all on a single platform.
User Management
Sophisticated user-friendly panel to manage all the activity of users.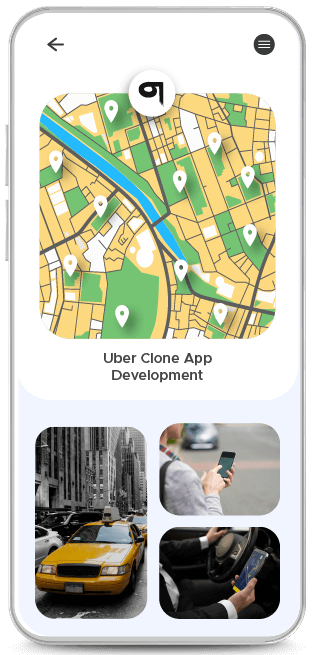 Vehicle Management
Complete vehicle data and dispatching systems as per the demand.
Payment Option
Offers a secured payment process that can be integrated with users.
Our Awesome Products
Unique business solutions to take your business up a notch
Keep Up To Date
Subscribe To Newsletter
Receive exclusive email & promotion offers from Hepto Technologies. First-time email subscriber can get 20% off on first purchase from Hepto Technologies.